From the 15th of October to the 20th, all world's kids' media industry was gathered in Cannes at the MIPJunior and MIPCOM fairs.
Like every year, our brands were represented on our booth; Super Wings, Petronix and our brand-new show Dinoster took over the Palais des Festival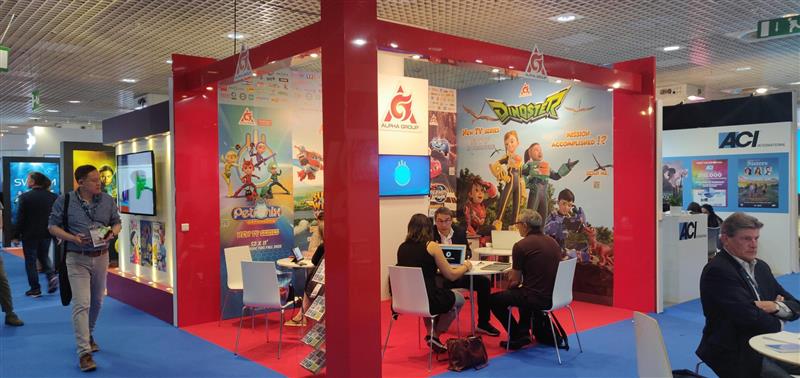 This year's MIPCOM was an opportunity for us to highlight the new season of Super Wings: season 7!
This season, the Super Wings will get the backup from, the Super Pets, and discover brand new powers and transformation modes! The focus is on developing the spirit of adventure, learn new words in foreign languages, use creativity and imagination to solve problems.
After seven years, we're very pleased with this new season with new characters, new landscapes, and new transformations. With a global presence in more than 150 territories, our goal for this new season was to offer our clients new plots exploring the educational axes : be curious, open-minded, creative, thoughtful …
Ellie, Shine and Jerome, new characters of season 7!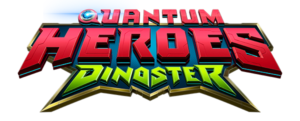 Our new show Quantum Heroes Dinoster was also highlighted on our booth and against all odds in MIPCOM's toilets!
This brand-new TV series is about four friends who travel in secret to a world called Dino Earth to study dinosaurs and save them from danger. They're called the Dinoster, and they'll have to overcome incredible challenges to safeguard dinosaurs from natural dangers and from Bex Hunter, a mad scientist. Through their adventures full of laughs, the team will learn about teamwork, friendship. Kids will develop their imagination and learn fun facts about dinosaurs.
This comedy-adventure is written by Joe Vitale from Baboon Animation, head writer of Angry Birds Toons, Pocoyo, Gigantosaurus, Buck & Buddy, Insectibles, Taffy, Dog & Pony Show and many more …
This production of Alpha Group is developed in Funny Flux's animation studios and the first batch of episodes will be delivered in April 2023 and second batch in February 2024.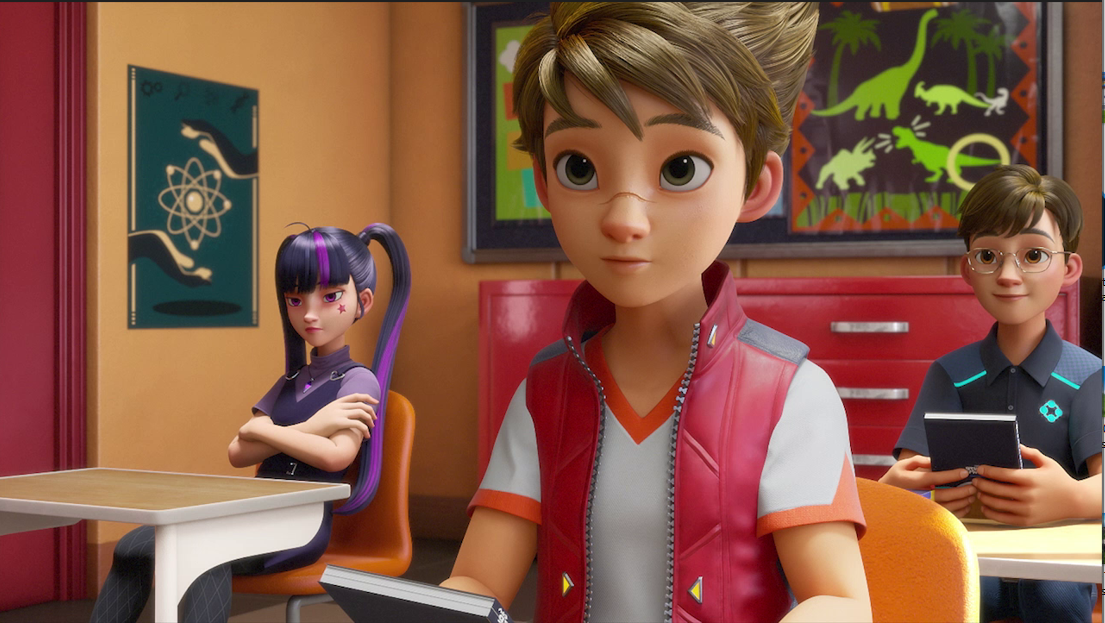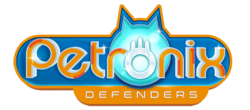 This MIPCOM was also all about Petronix, the brand new coproduction between Alpha Group and Mediawan Kids & Family!
Top broadcasters worldwide already signed to broadcast the show: Gulli in France, Super RTL in Germany, Tiny Pop in the UK, Clan in Spain, Cartoonito in APEC, MBC 3 in Middle East, K2 in Italy, Radio-Canada in Canada, Kabillion and Discovery Family in the US and many more …
This show is all about educating children about the protection of animal and the environment.
The 26 first episodes are already available, the second batch of episodes will be delivered in March 2023.