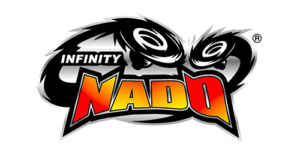 A teenager called Lin used to have no interest in Nado competition, but one day he meets his future mentor, Fat Cat and discovers the Hyperdimensional Nado World!
When Nado players enter this world, they'll discover their own Elf which is their totem animal, and they'll be able to control the elements in another dimension.
Lin will learn to master technics in the Hyperdimensional Nado World thanks to his mentor Fat Cat.
They will travel together and meet other hyperdimensional Nado players along the way.
All together they'll work hard to perfect their skills and win battles in the Hyperdimensional Nado Championship!
Format:
215×22'
Season 1: 52×22′
Season 2: 40×22′
Season 3: 40×22′
Season 5: 31×22′
Season 6: 52 x 11′ (in production)